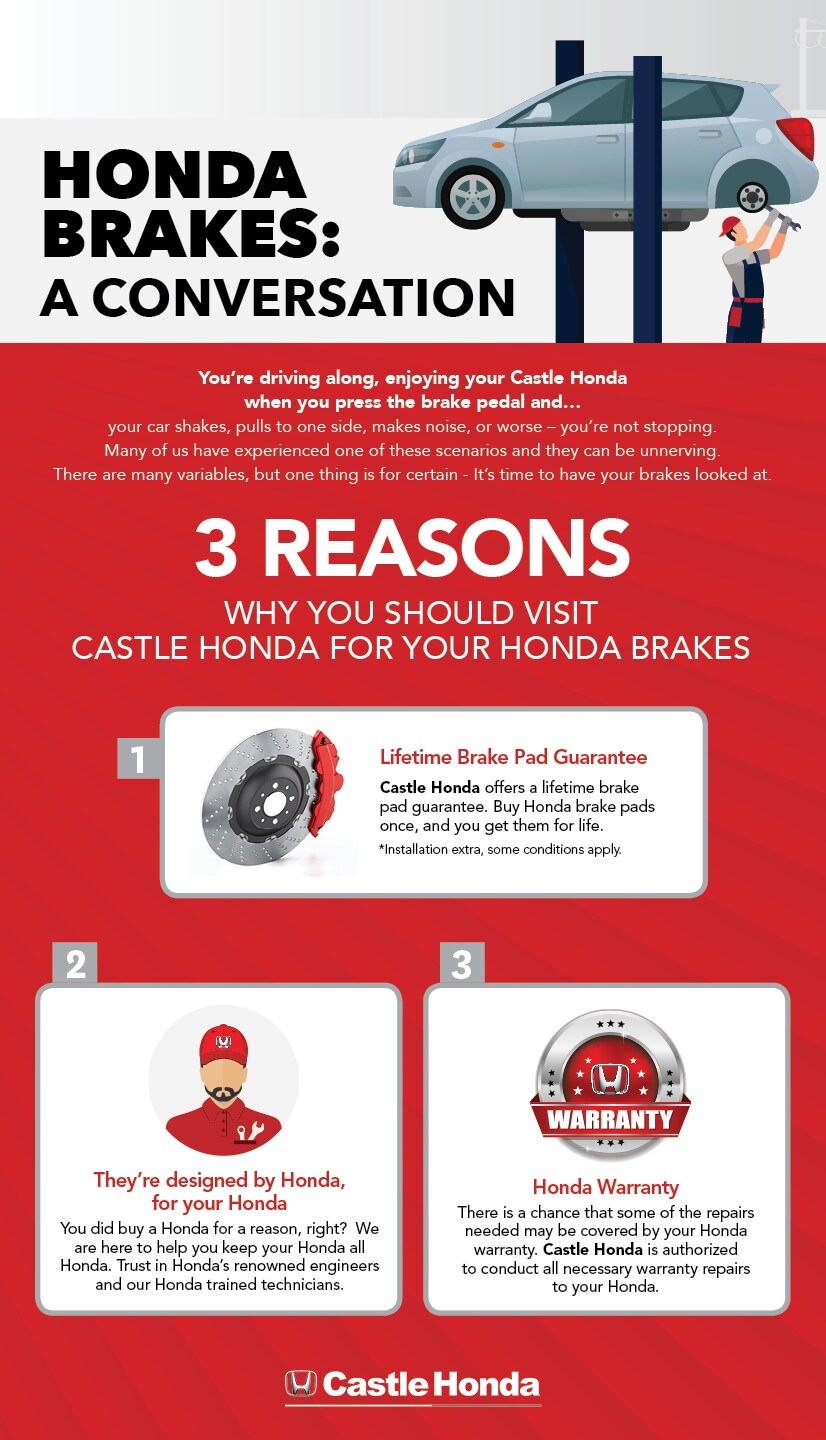 Brake Repair in Etobicoke, ON
You're driving along, enjoying the fresh air and your favourite song on the radio when you hear a dreadful screeching sound. Don't ruin your drive with unnecessary brake repairs. If you are in the Etobicoke or surrounding areas of Toronto, Brampton, and Mississauga bring your vehicle to Castle Honda for a routine brake inspection and service. If you require brake repair or replacement, our trained technicians will treat your vehicle with the professionalism and expertise required to ensure your safety. Here are some signs that can indicate you may need your brakes repaired or replaced:
If you hear squeaking, clicking, or grinding noises when applying brakes
If the brake pedal almost goes close to the floor before the brakes engage
If the brake pedal vibrates when engaged
If you need to apply increased pressure to the pedal for brakes to engage
If small taps on the pedal cause your brakes to grab
If the brake light illuminates on the dashboard
If your vehicle pulls to one side while braking indicating a malfunctioning caliper.
If you notice one or more of the warning signs contact us or schedule a service appointment to have your brakes inspected today.