2021 Honda Civic in Etobicoke, Ontario
Keep an Eye Out For the 2021 Honda Civic at Castle Honda
The Honda Civic has been the best-selling vehicle in Canada for over two decades. This favourite Canadian car offers the perfect blend of comfort, reliability, fuel economy, and performance. From new to used Honda models, and now the upcoming 2021 Honda Civic, buyers will have options. Our guests from Etobicoke, Mississauga, Brampton, Toronto, and Bolton, will always find what they need and a Civic model configuration that works for them. There is always a Civic sedan, hatchback, or coupe made just for you at Castle Honda.
Style Changes For the 2021 Honda Civic in Etobicoke, ON
We assume the 11th-generation Honda Civic will undergo a complete redesign for the 2021 model year. Styling should advance on the same path as the recently revitalized Odyssey, making the car sleeker and more aggressive up front. In the back, the crab claw taillights will perhaps be discarded in favour of something more discreet. Inside, new technology is highly presumed and likely to manifest in the form of a more extensive infotainment system with updated software, a larger screen in the instrument cluster, and a push-button gear selector for the automatic transmission.
2021 Honda Civic in Etobicoke, ON
2021 Honda Civic Type R Limited Edition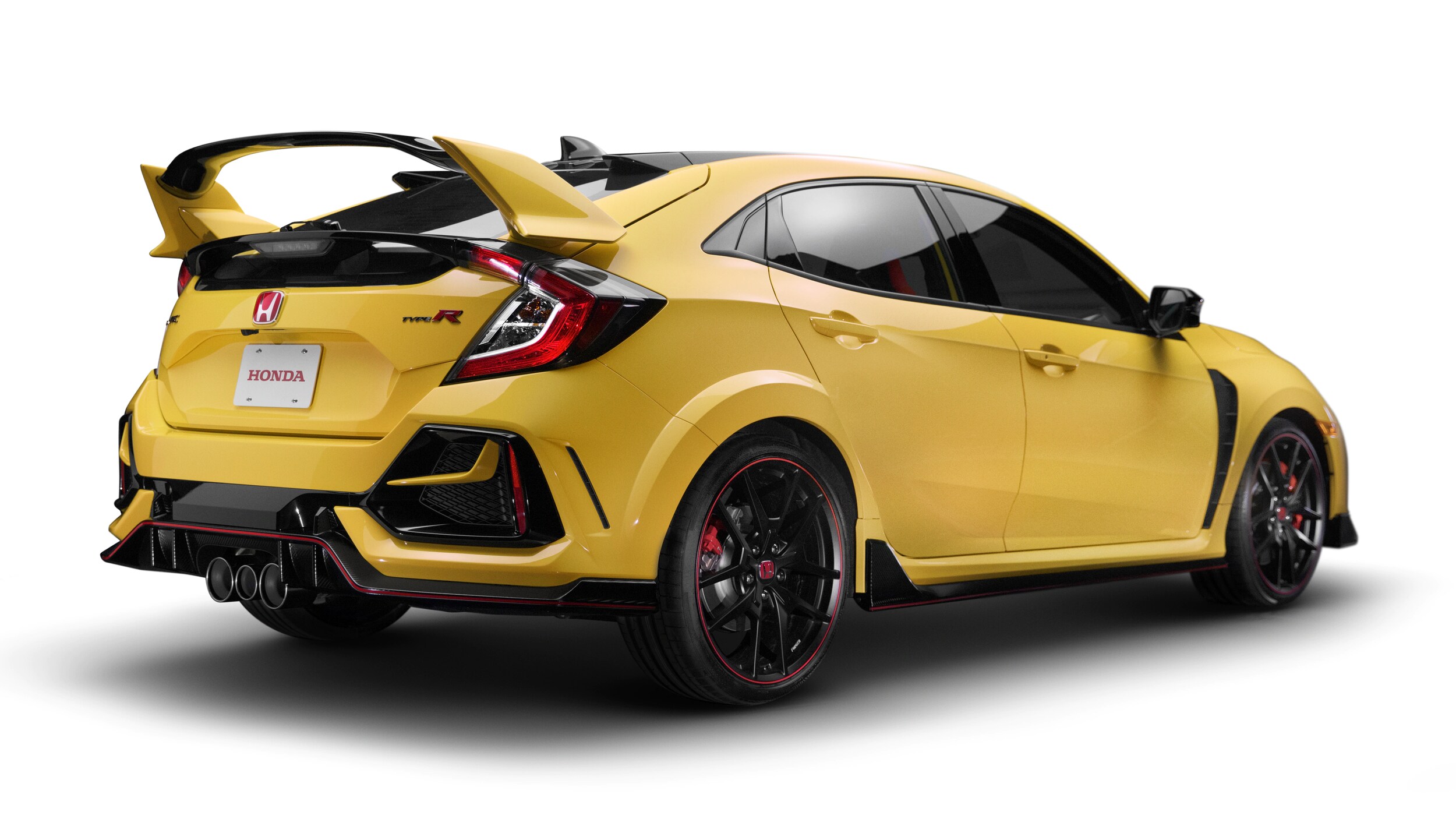 The Honda Civic Type R is energized by a 306 horsepower turbo 2.0L 4-cylinder turbocharged engine. According to independent tests, this gives the Civic Type R the ability to accelerate from 0-80km in as little as 5.4 seconds. The 2021 Civic Type R Limited Edition, obtainable in limited quantities, is the embodiment of track-born and ready performance. The 2021 Type R is undeniable in an exclusive Phoenix Yellow colour and gloss-black accents, which pays homage to past Type R Limited Edition models. Inside each Civic Type R vehicle, you will find an individually numbered serial plate to mark its place in Honda history.
The 2021 Civic Type R Limited Edition features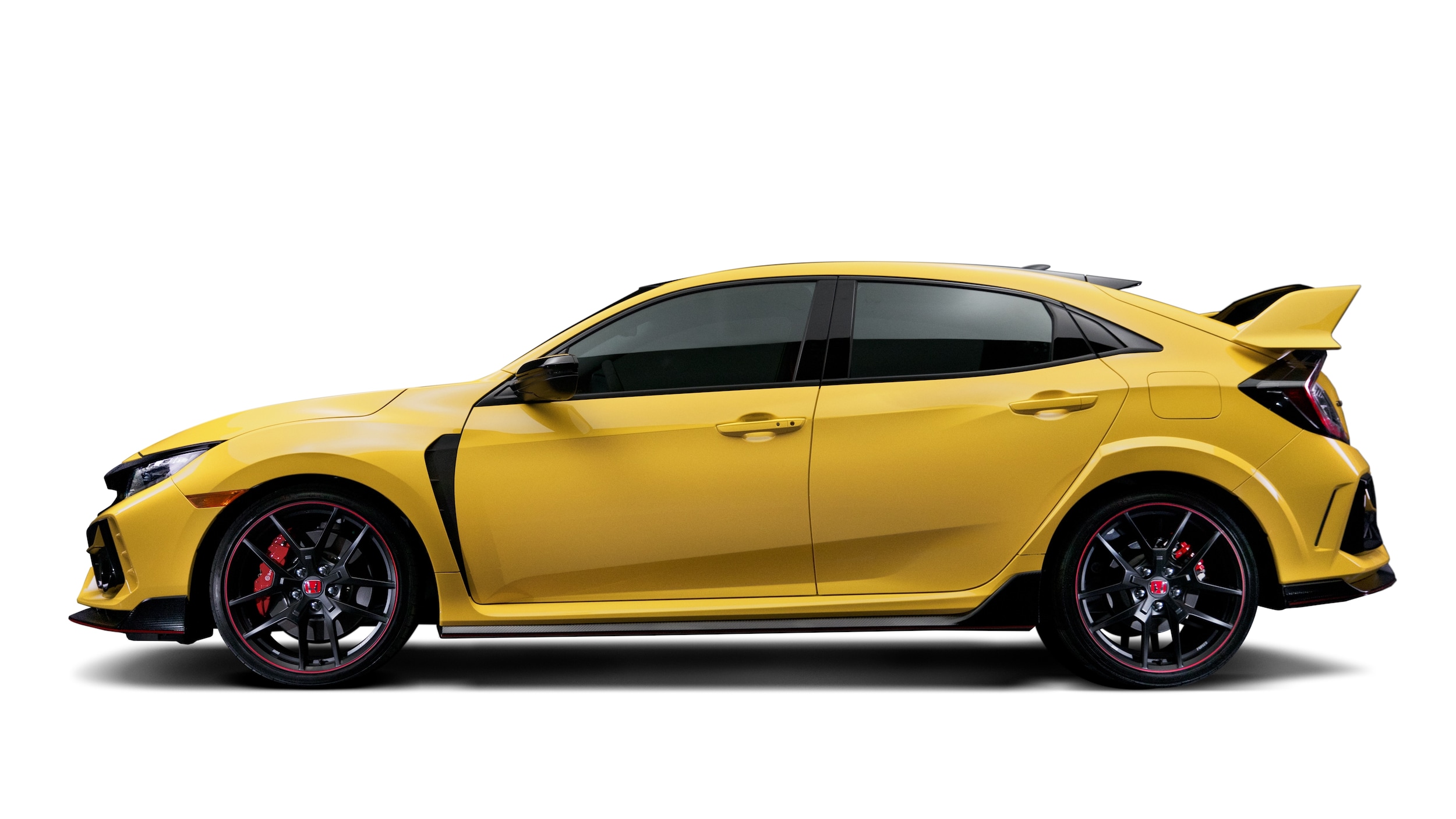 20-inch BBS Forged Aluminum Wheels
Honda LogR Datalogger System
Exclusive Phoenix Yellow Color with Gloss-Black Accents
Michelin Pilot Sport Cup 2 Tires
Recalibrated Steering for ultimate control and responsiveness
46 pounds of weight-reduction modifications
First introduced on the 2020 Type R model, the Honda LogR datalogger app calculates and records your track performance in real-time via your smartphone. After each drive, you can check the Data Log to see how your lap times compare, and with the Auto Score feature, you can playback your drive to check scores based on acceleration, braking, straightaways, turns, and overall performance. You can even compare your ratings to data from Honda professional drivers.
Expect More Power Under the Hood of the 2021 Honda Civic
The automatic transmission choice will almost surely continue to be a CVT, and we eagerly anticipate the manual transmission will remain. We suppose Honda will continue to offer a 1.5L turbocharged 4-cylinder engine, though it remains secretive if the base 2.0L inline-four continues in the 2021 lineup. What we are most excited to find out is whether or not the Civic will be offered in a hybrid model, or if the Honda Insight has replaced this option. Read more about 2021 Honda Civic Performance.
Finance Your 2021 Honda Civic in Etobicoke at Castle Honda
Starting at an MSRP of only $22,000, the 2021 Honda Civic is a must-have for any sports car or Honda enthusiast. Complete a secure online credit application today for quick and convenient pre-approval, and once the 2021 Honda Civic is available, we will contact you to schedule a test drive. In the meantime, browse our shop from home online inventory, contact us, or join us at our location for other exceptional Honda offers currently available.