Buy your Car Online at Castle Honda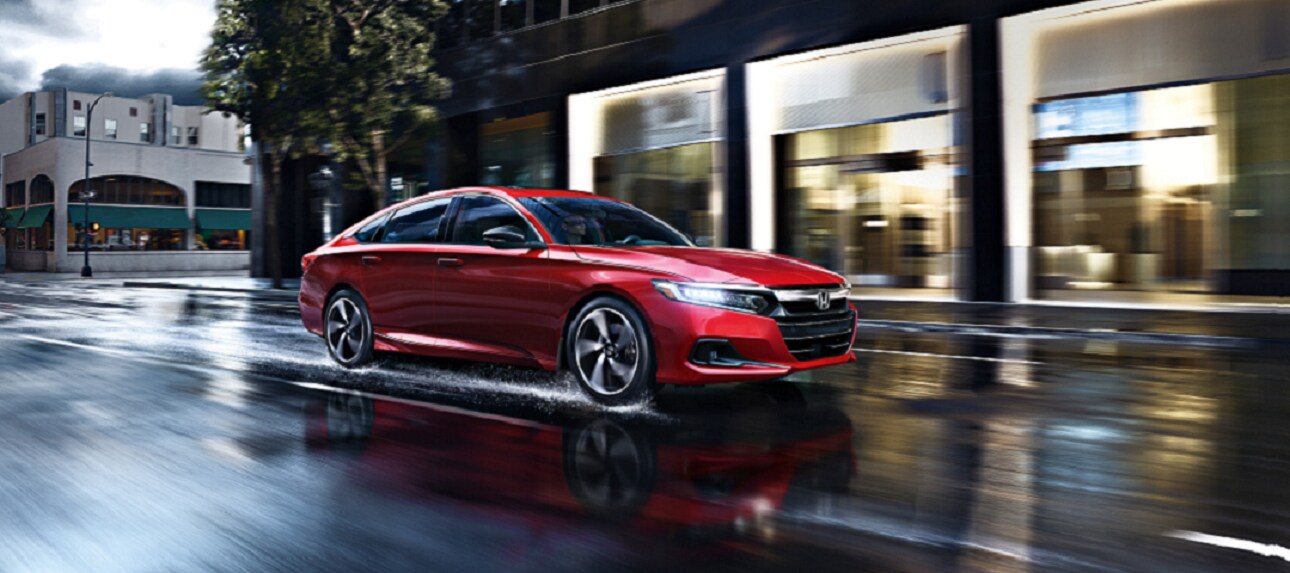 With the advancement of technology, buying cars has been made a lot easier than ever before. Gone are the days when purchasing a vehicle was a tedious and time-consuming process. The internet has made life easy for many people in Canada and around the world. You don't have to physically visit a car dealership to see the different vehicles available. All you have to do is sit at your home or office and browse through a list of cars available. Besides, you can also apply for your auto financing online without necessarily visiting any lender. However, it is crucial to ensure that you are dealing with a credible car dealership.
We are happy to let you know that Castle Honda is the preferred Honda dealership in Etobicoke, Ontario, serving Mississauga, Toronto, Brampton, Bolton, and surrounding areas. We have operated for several years and stock the latest Honda vehicles in the market. Contact us today and submit your online application. As a caring dealership, we understand that most of our clients are often busy and may not get time to come to our showrooms physically. That's why we have a dedicated website where you can easily buy your car online. Visit our website and go through a list of our new inventory.
How To Purchase Your Car Online
Buying a car online is as simple as purchasing it from a physical dealership. Here are some of the steps to guide you:
Hours
Monday

9:00 AM - 8:00 PM

Tuesday

9:00 AM - 8:00 PM

Wednesday

9:00 AM - 8:00 PM

Thursday

9:00 AM - 8:00 PM

Friday

9:00 AM - 5:30 PM

Saturday

9:00 AM - 6:00 PM

Sunday

Closed
Step 1: Browse Our New and Used Inventory
The first step starts by visiting our website and browse through the different models we have in stock. This will allow you to find out the newest Honda models available and choose one that suits your needs. Our online customer representatives are always available to assist you with anything you want.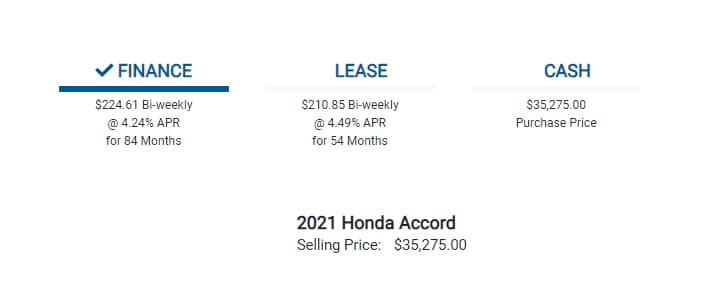 Step 2: Calculate Payment
After you have selected the vehicle of your choice, you will see an icon "calculate payment." The Payment calculator helps you to know what type of vehicle suits your budget at that particular time. You can choose several cars and compare their prices before making the final decision.
Step 3: Structure Your Deal
Under this option, you are given two options. The first one is financing, while the second one is leasing. You will also see several promotions and incentives from different lenders and service providers.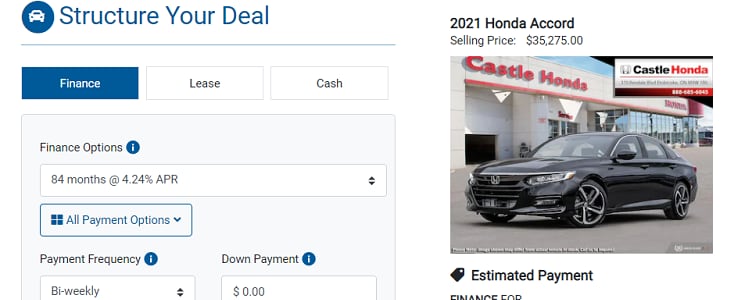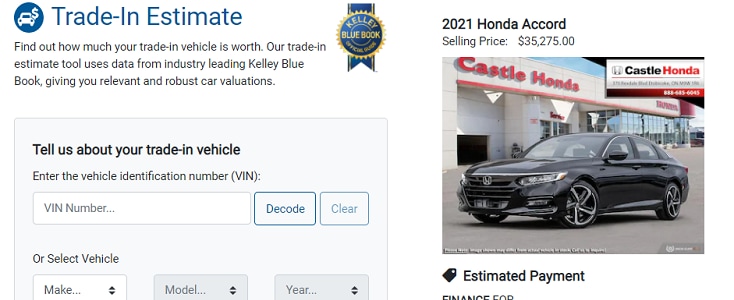 Step 4: Trade-in Value
Trade-in value is where the dealership gives you a chance to sell your vehicle and use the money to top up for a new car. Different dealerships will offer different prices. It is up to you to either accept the price issued by the dealer or reject it.
Here, at Castle Honda, we will conduct your vehicle's valuation and offer you a reasonable price. We have bought cars from many customers, and there's no doubt that you will be happy with our offer.
The next step is to book an appointment to see the car in person or virtually.
We highly recommend clients to create time and come and see the vehicle in person. But if that's not possible, we can also arrange for a virtual demonstration of the car's different features.
Step 5: Apply for Credit
After viewing and verifying your car, the next thing is to apply for credit. You don't have to visit our offices since we give customers the choice of submitting online applications. Our finance team is experienced in auto loans and will do everything possible to ensure that your application is approved quickly.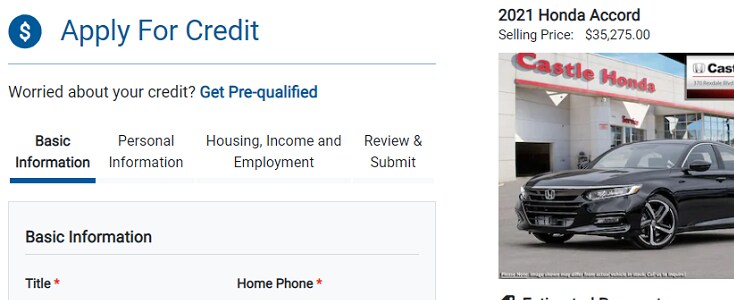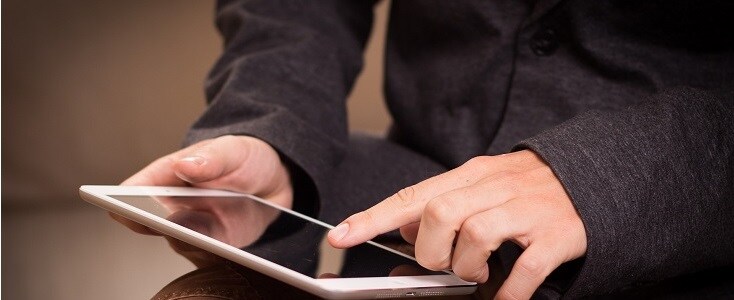 Step 6: Sign and Scan Documents Online
You need to ensure that all your documents, including financial records, are in order. Scan all the relevant documents and upload them online.
Schedule at-home delivery or pick up the car at the dealership
Now that you have chosen your favourite car, submitted your financing application, the next thing is to wait for your vehicle to be delivered. You can decide to pick it up at Atlantic Dodge or allow us to deliver it to your doorstep. In a nutshell, purchasing cars has become easier than ever before. If you have a hectic schedule, you can carry out the entire process online. Our dedicated customer service team will help answer any questions you may have.
Make an Inquiry
* Indicates a required field